Innovative Millwork Solutions Inc. builds durable and modern bathroom vanities.
Based in GTA, we have a team of highly skilled craftsmen dedicated to custom design and manufacturing.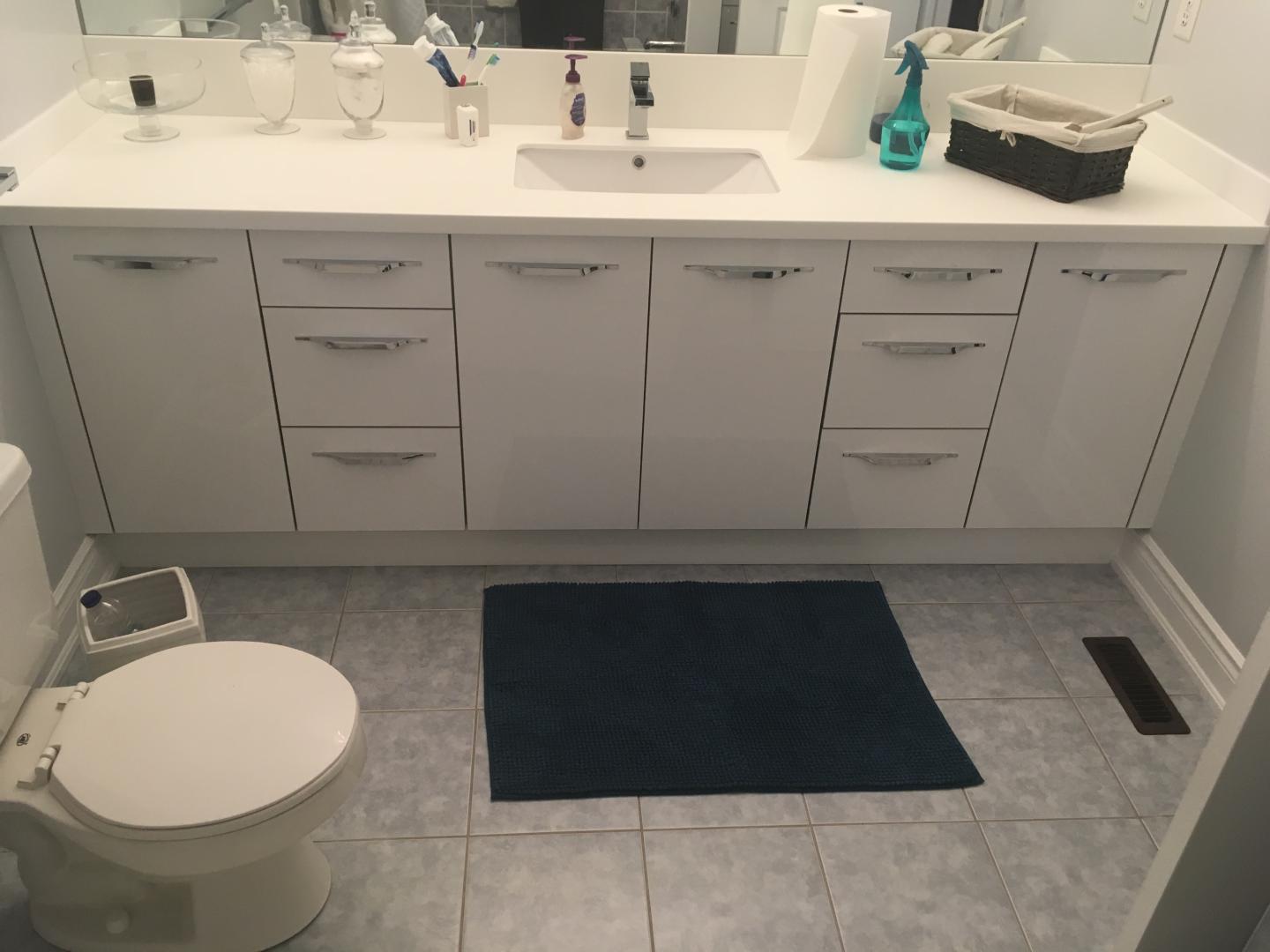 Custom Bathroom Vanities
Whether you are building a new bathroom, or customizing an old one, Innovative Millwork Solutions Inc. can handle your project.
A new cabinet for your bath vanity can be the focal point of the whole bathroom. It can set the tone of the whole area if you make the right choices. So take your time and sit down with us to discuss your unique needs. Call us!
When it comes to your vanities, we design it in a way that increases storage capacity and what is more convenient for the customer.
Custom designed and manufactured bath cabinets and vanities
Bath Vanities Installation
Innovative Millwork Solutions Inc. provides professional installation services once we have completed building your bathroom cabinets.
Our installation services give you peace of mind as we take care of everything, including transportation, adjusting to measurements and installation. We give your bathroom a complete makeover with our skilled services. Call us for any kind of bathroom furniture building and installation!
Expert and professional bath vanity installation
Years of experience
Custom designed and manufactured
Range of bathroom vanities
Quality services
For all your needs in bathroom furniture installation.